History & Mission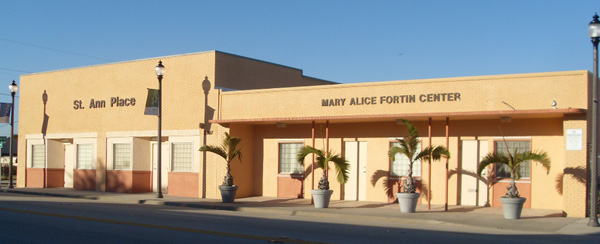 St. Ann Place is a daytime outreach center for services to homeless women and men.  Its mission is to witness Gospel values by providing a comfortable, clean, safe place where clients receive services in a dignified manner regardless of race, religion, or gender.
In March, 2001, St. Ann Catholic Church in downtown West Palm Beach initiated programs to reach out to its poor neighbors and homeless women and men in the area.  It opened the Community Services Office on the church property which included a food pantry, van service, and lunch for those who cane for something to eat.  Without overnight shelters in the city, a place was needed to meet the needs of these vulnerable people and in 2003, in response to this urgent need, St. Ann Place for homeless clients was relocated to a building at 2107 N. Dixie Highway.  The property had been purchased and renovated by the Diocese of Palm Beach.  The new location allowed for the expansion of services to these most vulnerable people by providing shower and laundry services as well as other new programs designed to ease the burdens of living on the street. 
Throughout the years St. Ann Place has expanded its services to include breakfast and lunch, a food stamp program, birth certificates and ID for clients, an address to receive mail as well as a Health Advocacy Program.  As more and more needs for the homeless are identified, St. Ann Place has expanded their programs to meet these needs.  In ten years, St. Ann Place has grown to a full-time professional staff of 5, 2 full-time support staff and 4 part-time employees, and more than 85 active volunteers.
St. Ann Place regularly collaborates with other human service and non-profit agencies throughout Palm Beach County.